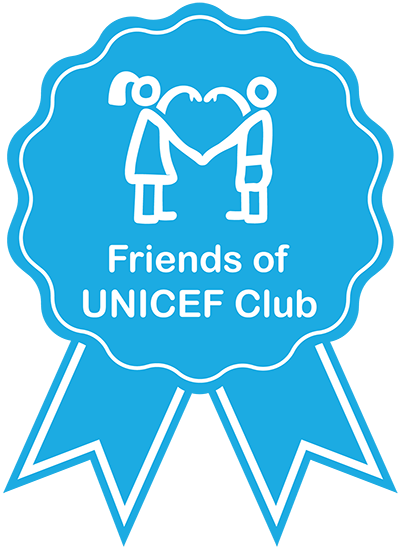 Hotel Royal Mountain
Have you considered visiting Divčibare?
A place nestled at the wind intersection of the Maljen Mountain, with mild and pleasant mountain climate, rich in iodine and unspoiled nature, where you can escape hectic cities.
Divčibare is located in the west of Serbia, only 100 km away from Belgrade and 38 km from Valjevo. The geographical position of this place at an altitude of around 1000 m is perfect for winter and summer holiday alike.
Here are top 5 reasons why you should visit the Divčibare region this weekend!
Meeting of air masses coming from the Mediterranean, Carpathians, and Pannonian Basin explains the abundance of iodine in the air, which is very favourable for the airway. The wind intersection makes Divčibare a unique climate resort where the human body recovers from cardiovascular diseases, lung diseases, and blood disorders four times faster. After 1963 long-term climate observations by the Climatology Institute of Serbia in Belgrade, Divčibare was declared a "climatic health resort".
The pleasant mountain climate and unspoiled nature are the main assets of this place and the reason why visitors keep coming back. Divčibare autumn is warmer than spring, while winter lasts for 4 months.
Active vacation in the arms of nature
Divčibare has two ski runs. The 800 m long Centre run is located in the very centre of the resort. The run features a ski lift with the capacity of 700 passengers per hour. It's suitable for intermediate skiers, but also beginners. The Crni vrh run is more demanding and longer—1200 m long. Its bottom holds a café, where you can take a break with a hot drink after a few runs.
In addition to skiing, for those visiting the mountain outside winter months, there are numerous tourist facilities, which is great news for all nature and active vacation lovers.
Walking trails lead to the most captivating Divčibare summits (Golubac, Paljba, Ljuti krš, Velika pleća, and Crni vrh). Head towards these dreamlike viewpoints for breath-taking views of the scenery.
Bike trails in this region are Magenta, Blue trail, and Green trail, each around 30 km long. All you need to do is rent a bike and embark on this epic adventure through the mountainous countryside.
The unspoiled nature of Divčibare hides plenty of fields for various sports. This popular resort has basketball, volleyball, handball, and futsal courts. It is for this reason that Divčibare is a go-to place for all fans of healthy and active vacation.
Paradise for families with children
Being one of the rare places where nature still prevails, it's perfect for families with kids, not only because of its unspoiled nature, but also because of various organized child-friendly activities. Kids' adventure park, camps for children, sport fields, and walking trails are perfect for your child's eventful and healthy vacation.
The winter ski school provides your child with lessons given by a carefully selected, trained, and experienced ski instructor throughout the winter season.
Flowing waters and springs
Springs are abundant in this region. The most famous among them are Žujan, located in a vast wet meadow, Hajdučka česma on the Čubrica summit, and Markovi čanci.
The Manastirica River and its beautiful waterfall Skakalo with cascades, around 20 m high, are a gem of nature hidden in the Divčibare valleys. We recommend you visit this place in spring or during rainy months when you can experience it in all its glory.
There are countless reasons to visit Divčibare, because it is an ideal place for rest, recovery, and recreation. This is the place where you'll find your inner peace and refresh your body and soul. So, book today and let Divčibare enchant you. (a link to the booking page)
Once you decide to treat yourself with a real vacation for the soul and body, run away from all activities, block out the noise of modern life, and forget about everyday life stress, that's when the spa and wellness facilities of Royal Mountain Hotel enter the scene.


Skijašnica
Za sve one koji u snegu uživaju na profesionalan ili rekreativan način, ovo je mesto gde možete čuvati vašu snežnu opremu ili iznajmiti skije kako biste napravili svoje prve korake ka "skijaškoj karijeri" uz naše instruktore skijanja. Znamo da ćemo ovom skijašnicom oduševiti sve ljubitelje zimskih sportova, a možda i ohrabriti sve one koji su imali određenu zadršku, da uplove u magiju snežne idile.
Skijašima su na raspolaganju 2 ski staze na severnoj strani Crnog Vrha: Crni vrh (na 1km od hotela) i Centar (na 100m od hotela). Radno vreme žičara je od 9 do 16 časova.
Ski staza Crni vrh: sistem za veštačko osnežavanje, dužina staze je 850 m, poseduje dvosednu žičaru kapaciteta 1.200 skijaša na sat, visinska razlika između vrha i podnožja staze iznosi oko 180 m. Staza je srednje težine, ubraja se u grupu ski staza crvene kategorije i odgovara veštijim skijašima.
Ski staza Centar: dužina staze oko 600 m, visinska razlika između vrha i podnožja staze iznosi oko 100 m, poseduje ski lift tipa tanjir, kapaciteta 700 skijaša na sat.